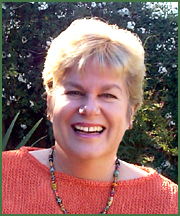 About Shonnie:
In my 25 years as a licensed Marriage and Family Therapist, I have worked with a diverse population, including people in all stages of grief, married and divorcing individuals and couples, shy, anxious, and depressed people of all ages, and those challenged by major life transitions. I've learned that beneath everything, we all struggle for love and acceptance. Common themes are the inability to tolerate one's feelings and lack of self-love.

Life's challenges and transitions, including divorce, shyness, and unexpected personal loss, have facilitated my growth as a psychotherapist. In my private practice at Chinn Street Counseling, I work primarily with individuals and couples. I have also facilitated many groups for separation and divorce and co-parenting education. My strongest areas of interest are: separation and divorce, grief and unexpected loss, young adult issues (millennials, age 18-29), shyness & social anxiety, self-esteem & inner critic work, and issues of aging. I am also a memoir writer and enjoy using LifeStory Therapy™—memoir or autobiographical writing for spiritual and emotional healing from loss and trauma.
Educational Background and Work Experience:
B.A. University of California; Berkeley, CA
California Elementary Teaching Credential; S.F. State University
Hospice Bereavement Counselor Training Program; 1985
M.A. in Counseling Psychology; J.F.K. University; Orinda, CA; 1989
Marriage, Family and Child Counselor License; 1993
3 years community clinic experience
Specialized training in transpersonal and body-oriented psychotherapies
25 years experience as licensed clinician in private practice
20 years experience facilitating separation/divorce groups
5 years leading groups for divorcing parents through "Kids' Turn" of Sonoma County
5 years teaching "Parenting through Divorce" class at Kaiser Permanente
Co-founded Co-Parent Empowerment Group (COPE) of Sonoma County; 2005
My Approach to Therapy:
Much has changed since I studied and practiced family systems and in-depth therapies as an MFT intern. Family systems work is always relevant. But many of my current clients want immediate tools and solutions to combat anxiety, depression, loss, and lack of self-esteem. I always want to find out what brings someone to therapy and what their immediate needs are. When my client wants to work in depth, so much the better. As a therapist, I draw on a broad range of skills.

Many people contact me wanting immediate relief from pain or panic—a spouse has left them or had an affair, they've lost a dear friend, they lack the social skills needed for a new job, they are unable to tolerate feelings of grief or anger, they feel deficient and deeply flawed. My job is to show understanding and teach reliable coping skills—feelings management, calming techniques, quieting the inner critic, self-acceptance and self-love. I encourage growth and freedom from old perceived limitations. My goal is to help you discover a love of yourself and others and a whole and complete life.
Particular Clinical Specialties:
Separation and Divorce
Were you suddenly and unexpectedly left by your spouse? Is your partner having an affair? Does he/she want a divorce but you're not ready? People who are going through separation often feel shaken to their core, as divorce affects almost every area of your life. There is the legal divorce process and the emotional divorce—greatly complicated by betrayal, shared children and assets, and length of time together. I work with people who were abandoned almost overnight, without any closure. They suffer from huge self-esteem/self-blame and trust issues. It takes time to regain trust because of the deep sense that an inviolate bond was ruptured, leaving you feeling completely lost and ungrounded. If you are in this situation and need a compassionate and knowledgeable counselor, I have experience and practical resources.


Millennials (ages 18-29)
The transition to adulthood has lengthened and young adults are getting married and having children later than previously. Emerging adults are diverse in their educational and occupational goals—more of them attending graduate school or having greater responsibility in technology and management. This is often a period of relationship and career uncertainty. Many millennials have flexible living situations—they travel weekly, spend time in hotels, live alone, or live with parents. They may be bored with their job and aspire to something more interesting and meaningful. Millennials often seek therapy for anxiety and depression, job and work stress, relationship issues, and differentiation from parents.


Self-Esteem and Your Inner Critic
Issues of self-esteem and self-confidence are directly related to your childhood and what parental and authority figures told you about yourself. If you were criticized and judged ("You can't do that!"), you have most likely internalized negative judgments and now tell yourself the same thing. If you were praised and cheered on by adult role models ("You can do anything you set your mind to!"), you believe it, and healthy self-esteem guides your decisions. Feelings of low self-esteem are grounded in internalized criticism, and therefore not usually based in present time reality. Our work is to identify and challenge your inner critic, to help you find your own true voice.


Aging/Aging Alone
Are you isolated and depressed in your older years? Or do you remain passionately involved in life? Many older adults are frightened by the stigma of aging with all its negative associations. Aging is not only difficult to accept, but it is physically hard and challenges your self-image. Concerns include poverty, onset of illness/disease, loss of friends, loss of transportation, etc. If you're aging alone, you also have the overwhelming responsibility for handling everything and the fear of dying alone. "Who is going to take care of me?" is a pressing concern. This special work is personal, emotional, solution oriented, and requires practical help. I welcome both male and female older adults to help you find answers for your unique situation.


Shyness and Social Anxiety
Do you fear or simply avoid social situations because of shame, anxiety, and a sense of deep inadequacy? Working with clients, I've learned that a personal history of ridicule, shame, and extreme criticism is often behind social anxiety. Isolation and avoidance may have become a way for you to cope—but a lonely way. Shyness and social anxiety are deeply intertwined with self-esteem and a ruthless inner critic. My clients say that they feel "weird, isolated, and very different from everyone else." To learn that this condition has a clinical diagnosis and is treatable through one-on-one therapy can come as a huge relief.


Online Therapy
Changes in technology and communication plus the specific needs of young adults require quicker, more convenient ways of doing psychotherapy. Therefore, I now offer messaging, phone, and video sessions to clients. Most of my online clients are emerging adults (age 18-29) and have grown up in a technical world. It is natural for them to seek a therapist who they can talk to at a time and place that is convenient for them. Common issues I work with are isolation, relationship, lack of social skills, lack of self-confidence, depression and anxiety, and a desire for relaxation techniques and cognitive-behavioral tools. If you are interested in E-therapy, please contact shonnie@sonic.net.


LifeStory Therapy™
Research shows that autobiographical writing, when used therapeutically, can heal us spiritually and emotionally. Shyness, lack of confidence and shame may impede one's ability to talk, but they are not impediments to writing from our authentic self. Often, writing about one's life and reading it in the presence of safe witnesses is the opening to acceptance and to claiming oneself in the complexity of pain and love. LifeStory Therapy™ may be done individually or in LifeStory Therapy™ groups.
Other Specialties include:
Anxiety
Co-Dependency
Co-Parent Education
Life Transitions
Couples Counseling (includes premarital, pre- or post-divorce)
Grief and Loss
Life Transitions
Meditation & Calming Techniques
Women's Issues
Please see Specialties page
Professional Affiliations:
California Association for Marriage and Family Therapists (CAMFT)